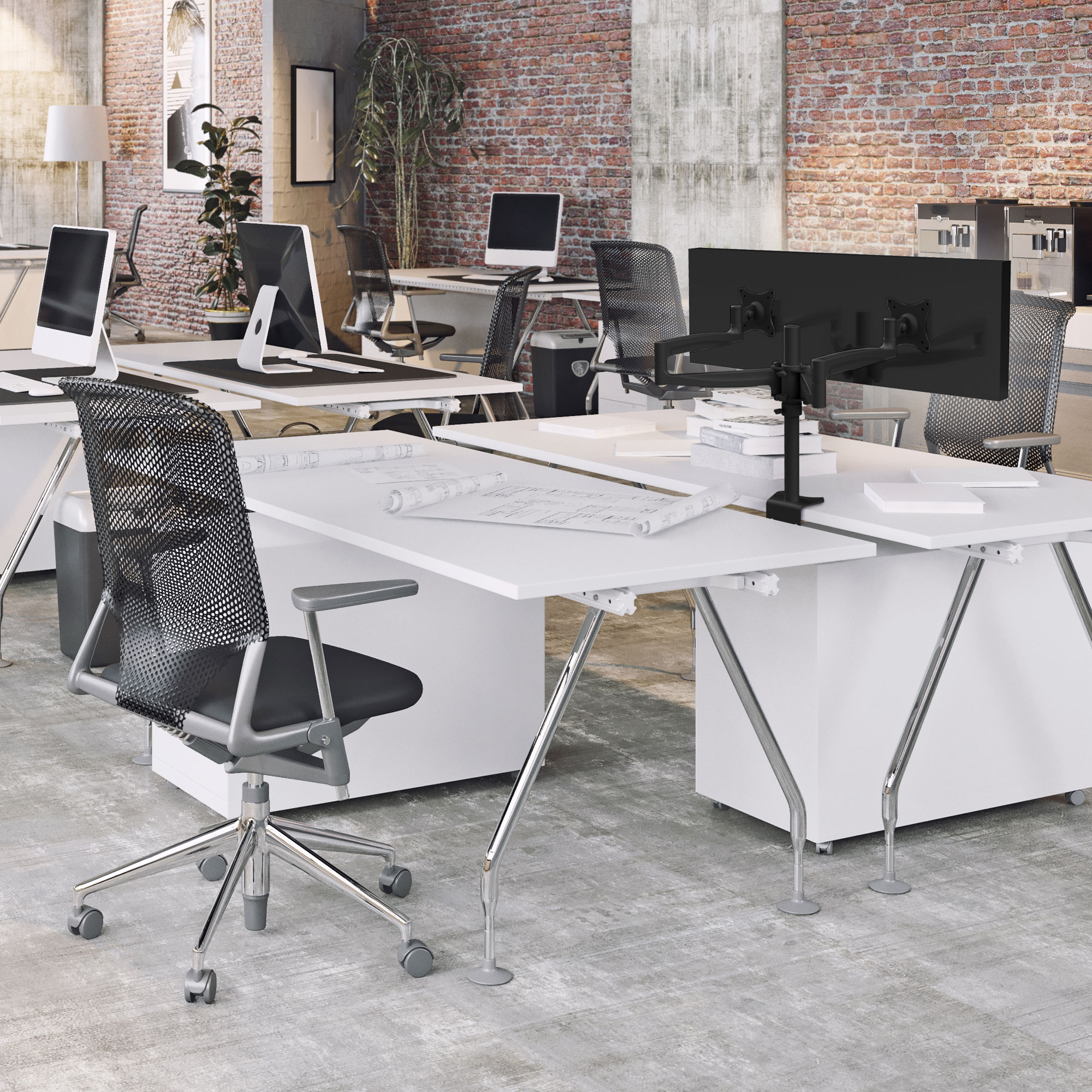 Our new Proscreen series was created to protect the health of people working in industries particularly vulnerable to SARS-CoV-2 infection. During this difficult time, many of us use medical services – therefore maintaining safety in outpatient clinics is crucial. Our products will ensure proper hygiene and protection against direct contact:
➡ increase work safety
➡ have a safe, transparent Plexiglas window
➡ are easy to clean
Edbak Proscreen Plexi is available in two mounting options and plexi size:
➡ Proscreen_1 – desk clamp
➡ Proscreen_2 – free standing handle
Plexiglas size:
➡ WxHxD 100 cm x 75 cm x 0.4 cm
➡ WxHxD 50 cm x 75 cm x 0,4 cm
For large orders, it is possible to personalize the size of Plexiglas.
You can also buy handles without plexiglass.
It is possible to buy handles with safety toughened glass, to the EN12150 certificate.
Glass size:
➡ WxHxD 100 cm x 74 cm x 0,5 cm
➡ WxHxD 50 cm x 74 cm x 0,4 cm
Dedicated for use in:
➡ offices
➡ food chains
➡ pharmacies and medical centres
➡ open plan offices
➡ at gas stations
➡ public spaces